Biomass power station boiler is another name for biomass power plant boiler. A biomass power plant produces electricity and heat by burning fuel in a biomass boiler. Wood chip, residue and other kind of biomass fuel are suitable for biomass boiler. Power plant boiler manufacturer Taishan Group attended the 11th Energy Efficiency And Renewable Energy Expo held in Ukraine. This expo is a leading international exhibition for effective utilization renewable energy and alternative fuel. Over 100 exhibitors and 8500 purchasers from twenty countries attended the expo.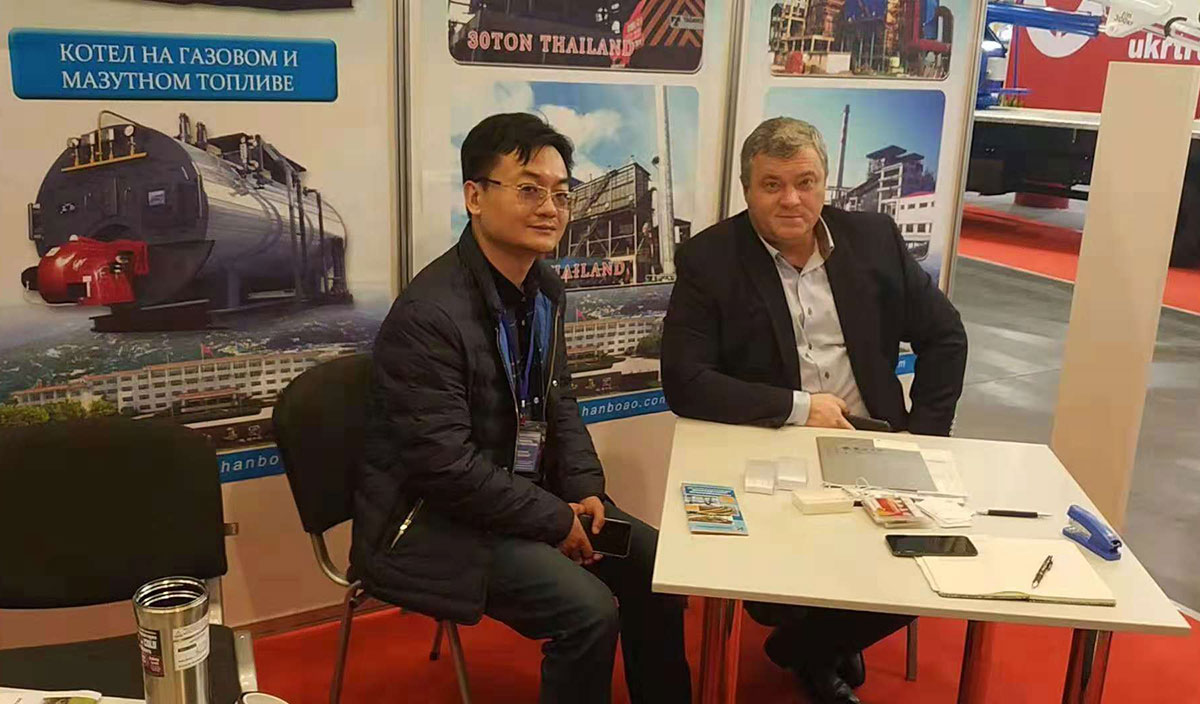 Introduction to biomass power station boiler fuel
Woody biomass from forests constitutes the majority of current biomass fuel. By compressing by-products from the forestry industry, such as sawdust, bark or small diameter wood, we can make pellet and briquette. In addition to firewood and charcoal, biomass fuel also includes waste paper, wood-derived waste and agricultural waste. Residues include manure, sewage, sludge and other degradable waste. The effective utilization of waste paper, waste building materials, and agricultural waste are very important.
Store biomass fuel in a bunker for further transport to the biomass boiler. In the biomass power station boiler, heat water to high temperature under pressure. Steam from the biomass power station boiler powers the turbine, which is connected to the generator. Combined Heat and Power (CHP) plants are mainly in two types: one is cogeneration of heat in the form of hot water, distributed by district heating network for urban area house heating; another is cogeneration of steam and/or hot water for utilization in nearby industrial processes.
Renewable natural energy includes biomass, solar energy (photovoltaic power generation and solar thermal electric power generation), geothermal energy, wind energy, wave energy, tidal energy, ocean thermal energy and hydraulic energy. Biomass is the only one of these energy types containing organic substances. From the point of power generation, the existing power generation system for fossil fuel is also suitable for biomass fuel.
Introduction to CFB biomass power station boiler
CFB (Circulating Fluidized Bed) boiler provides the best solution for biomass power generation. So CFB boiler is the most common biomass power station boiler. The circulating fluidized bed combustion system enables the fuel particle to be fluidized the combustion air. CFB boilers have many advantages including wide adaptability of fuels, low environmental impact, and ideal method for direct combustion of biomass. CFB biomass power station boiler is compatible not only with low-grade charcoal, biomass, sludge, and sawdust but a wide variety of fuels including industrial waste such as waste plastic and tire.